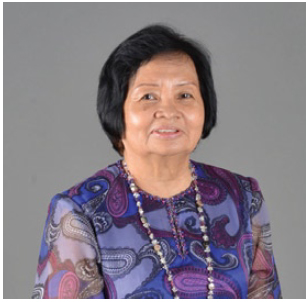 DATO' FAUZIAH BINTI DATO' ISMAIL
Senior Independent Non-Executive Director
Dato' Fauziah was appointed to the Board of Sapura Resources Berhad as an Independent Non-Executive Director on 25 August 2009. She was re-designated as the Senior Independent Non-Executive Director on 26 April 2016.
Dato' Fauziah holds a Bachelor of Arts (Honours) from Universiti Malaya, a postgraduate Diploma in Development Administration from London School of Economics and Political Sciences, and a Master Degree in Public Administration from University of Houston, United States of America ("USA"). She also attended a certificate course at Harvard Institute of International Development (HIID) of Harvard University, USA in Public Enterprise Management and Privatisation.
Dato' Fauziah began her career in the Malaysian Administration and Diplomatic Services from 1966 to her retirement in 1997 during which she served numerous departments within the Government, amongst others, the Public Services Department and the Implementation and Coordination Unit of the Prime Minister's Department.
Dato' Fauziah does not have any family relationship with the other Directors and/or major shareholders of the Company.